Welome To Our Table
Named after the centuries-old iconic giant located on the north end of our property, our business is inspired by what it stands for.
Consistency.
Dependability.
Long-term Relationships.
Deep-Rooted Passion for our Craft.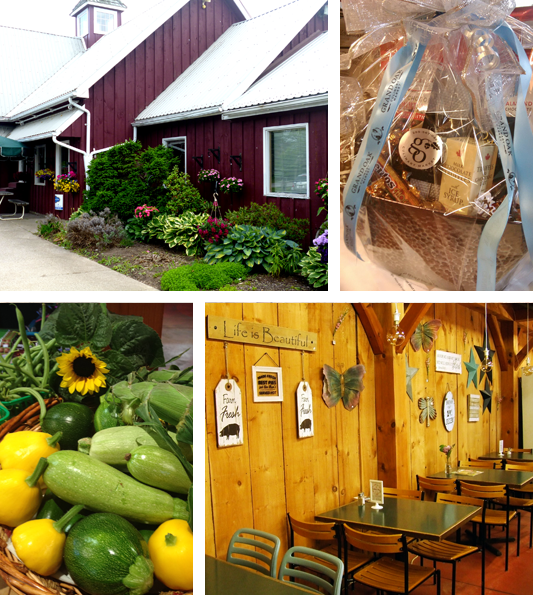 About Chef Jan-Willem
Jan-Willem is one of the youngest chefs in Canada to attain the coveted CCC (Certified Chef de Cuisine) certification, achieved before he was 30 years old. Jan-Willem graduated from the Niagara Culinary Institute, and began his career at Vineland Estates Winery as an assistant to Executive Chef, Mark Picone. After receiving his certification, he was promoted to Chef de Cuisine in 2002 of The Vineland Estate Winery Restaurant.
Jan-Willem is an active leader in the Niagara culinary scene. He consistently leads food demonstrations at the LCBO event kitchens, has appeared in "Niagara Wine and Food Classic," airing on Cogeco and Buffalo's channel 2 and 7, as well as The Food Network's "I Do… Let's Eat." He has also made appearances at the Canadian Culinary Institute in Charlottetown, PEI, and Chateau Montebello in Quebec.
Jan-Willem will also regularly attend local events, including his own: "The IRONic Chef" cook- off challenge annually held in April attracting big name competitors, guests and judges. Other events Jan-Willem has attended include: The Ice Wine Festival, Cuvee, Grape and Wine Festivals, Harvest Taste, Niagara Wine Auction and Vine Dining. Outside of Niagara Jan-Willem has attended: the Toronto Fine Food Show, Wine and Cheese Show, the Hamilton Food Show, and the CFRA Food Expo.
Fresh, in-store bakery, including a variety of gluten free products